Belts
Embroidered belts. Available any Traditional Kyokushin - IKO belt embroidery, Kyokushinkai Kanji (as per Gi badge), Shinkyokushin and Kyokushinkan embroidery styles available. Embroidery and Tabs are availble for any style or group by request.
Our Premium Black Belts also embroidered free, with practitioners name and Dan bars at no additional cost!
Embroidery & association tabs available in any style by request. Email specific designs and logos to us at:
info@knockdownelite.co.uk
Names in Katakana may also be included on colour belts at an additional cost. Free translation is available. Knockdown Elite allows for full customisation & will assist with the whole process keeping you informed from design proof to completion.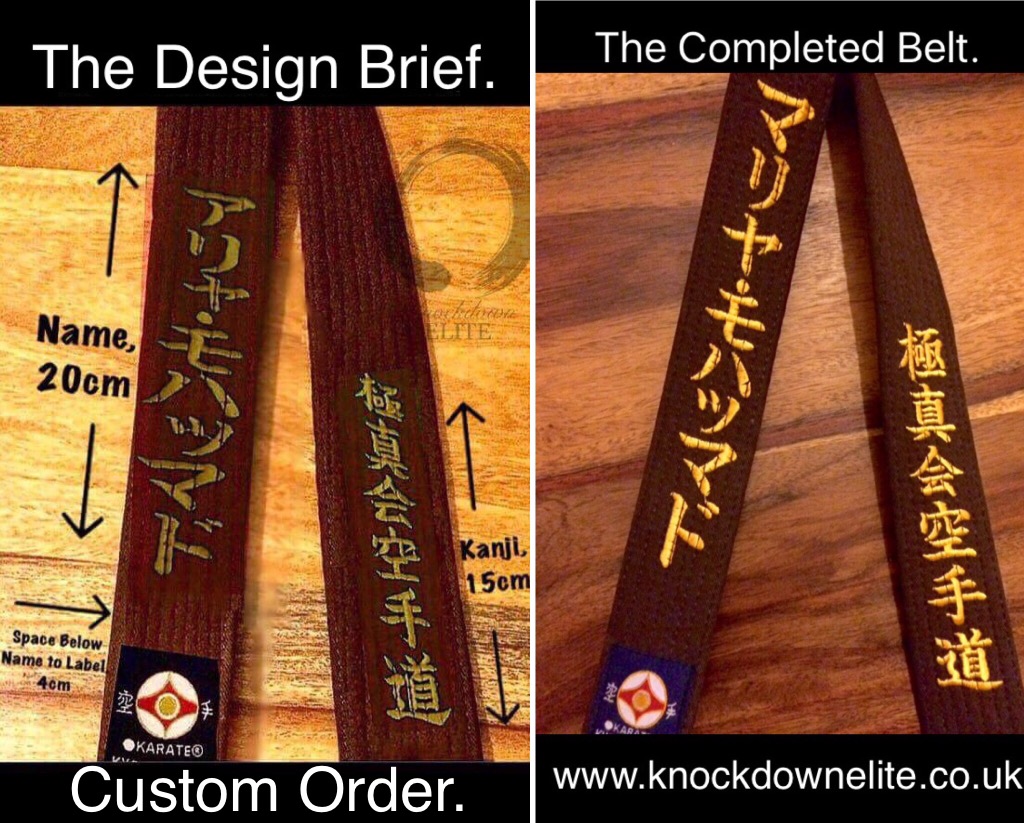 Please allow up to 28 days for delivery.
Elite Embroidered Black Yudansha Master Belt

From £50.00

Our Premium Belts. Embroidered Yudansha black belts. Cotton or silk belts. Any style.

More

Elite Plain Belt (No Embroidery)

Embroidered White Belt

From £15.00

Embroidered belts, Any Style.

More